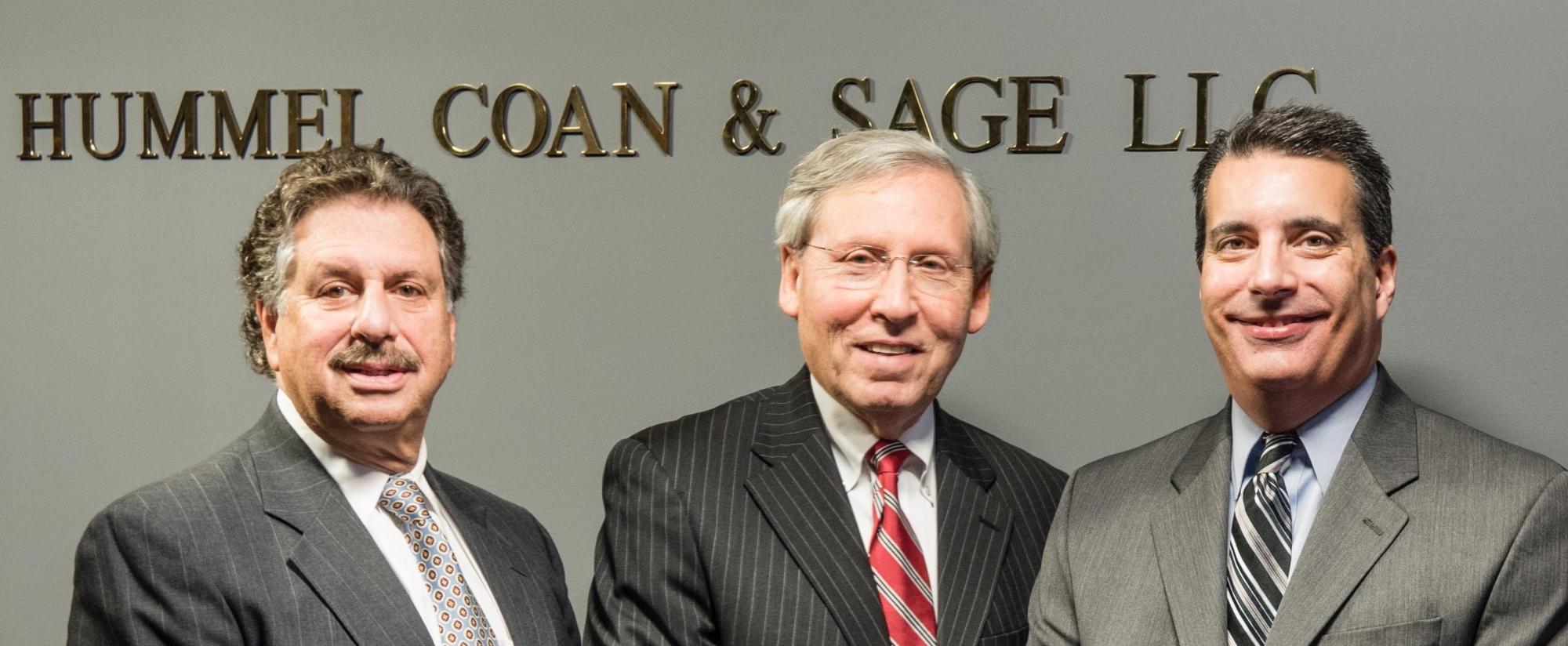 Marvin Coan began his legal career in 1973 as a Trial Attorney in the Civil Division of the United States Department of Justice in Washington, DC. During his four years there, he represented various United States government agencies in the United States District Courts nationwide, as well as before State and Federal Courts of Appeal, including presentation of an en banc argument before the United States Court of Claims. Marvin received a Special Commendation award in 1976 for his work in the Civil Division and for the coordination of criminal prosecutions during the energy crisis on behalf of the Energy Department with U.S. Attorneys' Offices throughout the country.
In 1978 Marvin moved to Louisville as one of the founding members of what is now Hummel Coan & Sage LLC. In private practice he has handled a wide array of civil litigation, arbitrations, and criminal trials for both plaintiffs and defendants. His experience includes injury cases, business and commercial disputes, as well as employment and discrimination cases. He also negotiates employment contracts and severance agreements on behalf of employees and employers. He is a very experienced litigator and has handled numerous jury trials and apellate cases. Marvin has been a speaker at numerous employment law seminars for Kentucky attorneys. His practice is primarily in Kentucky, but he has handled Florida cases where he is also admitted to practice, as well as cases in Indiana and Arkansas.
Marvin has been recognized as an outstanding litigation attorney by Chambers USA® and Kentucky Super Lawyers®. He has been AV rated by Martindale-Hubbell® since the 1980s.
Practice Areas
Personal Injury and Wrongful Death Claims

Employment Law and Discrimination

Employment Contracts, Non-Compete Agreements, and Severance Agreements for Executives and Physicians

Trials, Appeals, Arbitrations & Mediations
Bar Memberships
U.S. District Court for the Western District of Kentucky, 1978

U.S. District Court for the Eastern District of Kentucky, 1983

U.S. Court of Appeals for the Fifth Circuit, 1986

U.S. Court of Appeals for the Sixth Circuit, 1985

U.S. Court of Appeals for the Seventh Circuit, 2012
Education
University of Kentucky College of Law, J.D., 1973

Kentucky Law Journal Member

Indiana University, B.A., 1970
Other
Louisville Bar Association

Life Member, Sixth Circuit Judicial Conference

Kentucky Justice Association

Chairman, United States District Court for the Western District of Kentucky Centennial Committee

Chairman, U.S. Magistrate Selection Committee for the Western District of Kentucky

UK College of Law Alumni Board of Directors